Water Heaters in Regina
Water heaters are an essential part of your home's mechanical setup; you need hot water regularly for hygiene, cooking, cleaning, and more! Water heaters are a hardworking item in your home so getting the right one is essential – our experts can help you decide which water heater is right for you and your home.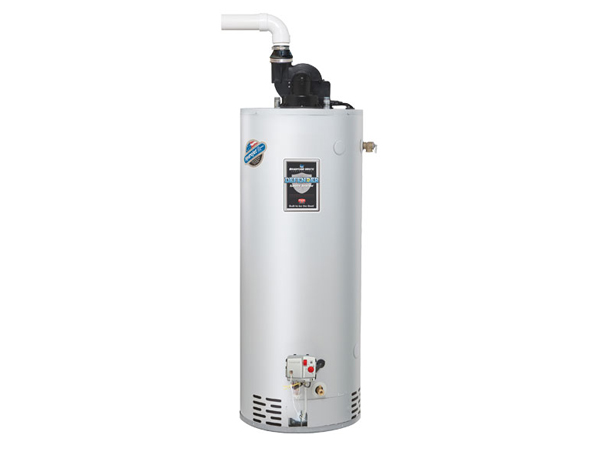 Bradford White Defender
Power Vented Water Heater
40-50 Gallon Tank

The Defender Power Vent model is ENERGY STAR®️ Qualified with intelligent gas control to spark the pilot light when needed, rather than constantly, to save the pilot gas during standby periods. Additionally, the Defender offers enhanced performance, advanced temperature control, intelligent diagnostics, pilot on indication, and separate immersed thermowell, which provides isolation between electric temperature sensor and surrounding water so there is no need to drain the tank to remove the gas valve. The power vent water heater is designed for installations where atmospheric units cannot be used; exhaust gases are vented out of the building through a roof or wall. Maintenance-free and advanced technology makes this Bradford model a great choice for your water heater.
Bradford White Defender
Natural Draft Water Heater
30-50 Gallon Tank

The Bradford Atmospheric Vent FVIR Defender model is maintenance-free with intelligent gas control. The built-in piezo igniter converts heat energy from the pilot flame into electrical energy with no need for external electricity. This enhances performance with advanced temperature control and intelligent diagnostics. The small diameter models offer options for installations with limited space. The Vitraglas®️ lining uses an engineered enamel formula to provide superior tank protection from the highly corrosive effects of hot water to extend your water heater's life span.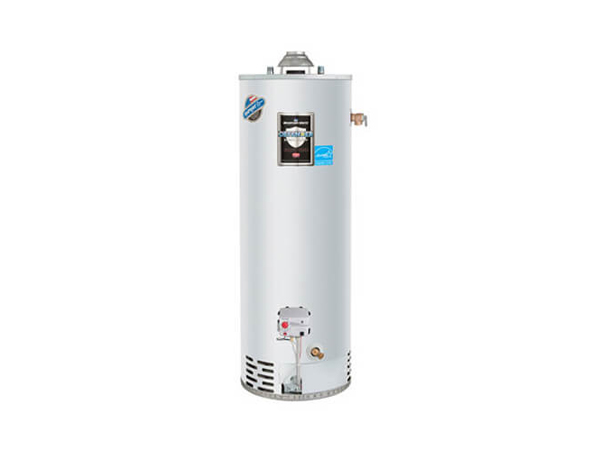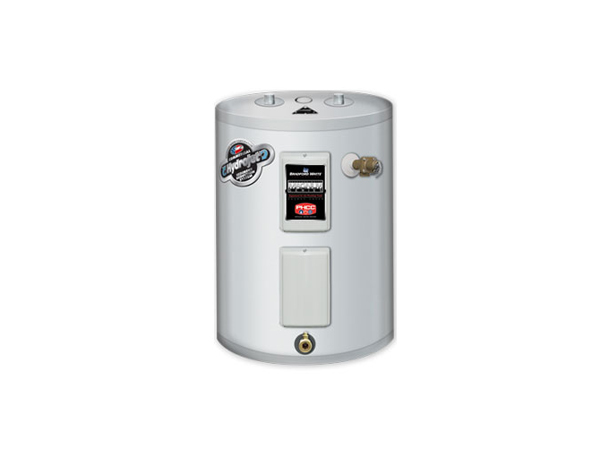 Bradford White RE
Electric Water Heater
20-50 Gallon Tank

The Upright Electric water heater from Bradford White features fully automatic thermostat controls, Vitraglas®️ lining to protect the tank from the corrosive effects of hot water, Hydrojet®️ to reduce sediments, and more to prevent premature damage and give you hot water when you need it. Available in multiple voltages and phase operations, our team can help you decide which water heater works best for your home.
Navien NPE-S and NPE-A Series
Tankless Water Heaters

The Navien tankless water heater offers unlimited hot water right when you need it using less energy and saving you money compared to non-condensing competitors. You get more output, lower installation costs, lower operating costs, and long life span. That makes it a smart choice for homeowners.
NPE-S

Standard ultra condensing tankless technology is the top-rated unit for energy efficiency at 0.97 UEF. The unit itself comes with dual stainless steel heat exchangers to ensure you're in hot water right when you want to be.

NPE-A Advanced high efficiency tankless water heater uses exclusive ComfortFlow technology to eliminate the "cold water sandwich" effect of minimum flow rates found in other tankless water heaters. ComfortFlow uses a built-in insulated buffer tank and recirculation tank which saves on water bills by reducing the time to get hot water flowing.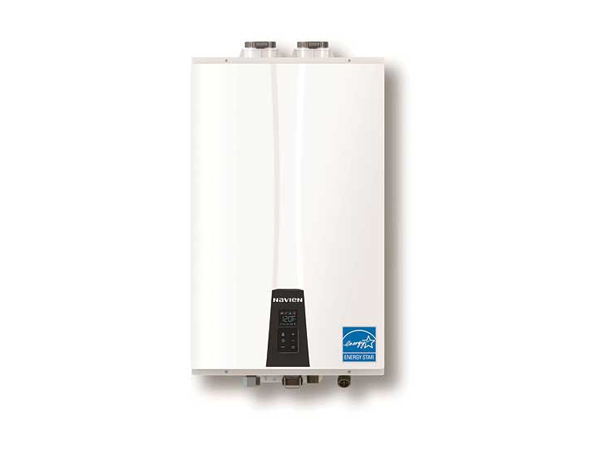 Need HVAC Service?
Contact our team today
Our Products
Companies We Work With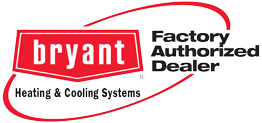 Bronco Services
Plumbing, Heating & Cooling