Furnaces in Regina
As a Bryant-Certified expert in heating systems, the team at Bronco is committed to quality furnaces, which is essential in our climate. A new furnace offers new technologies and efficiencies that your old furnace may not have, including the Ecobee Thermostat, which uses Wi-Fi to learn your schedule and control the temperature from anywhere! A complete Preferred heating system works with other accessories to make your home comfortable.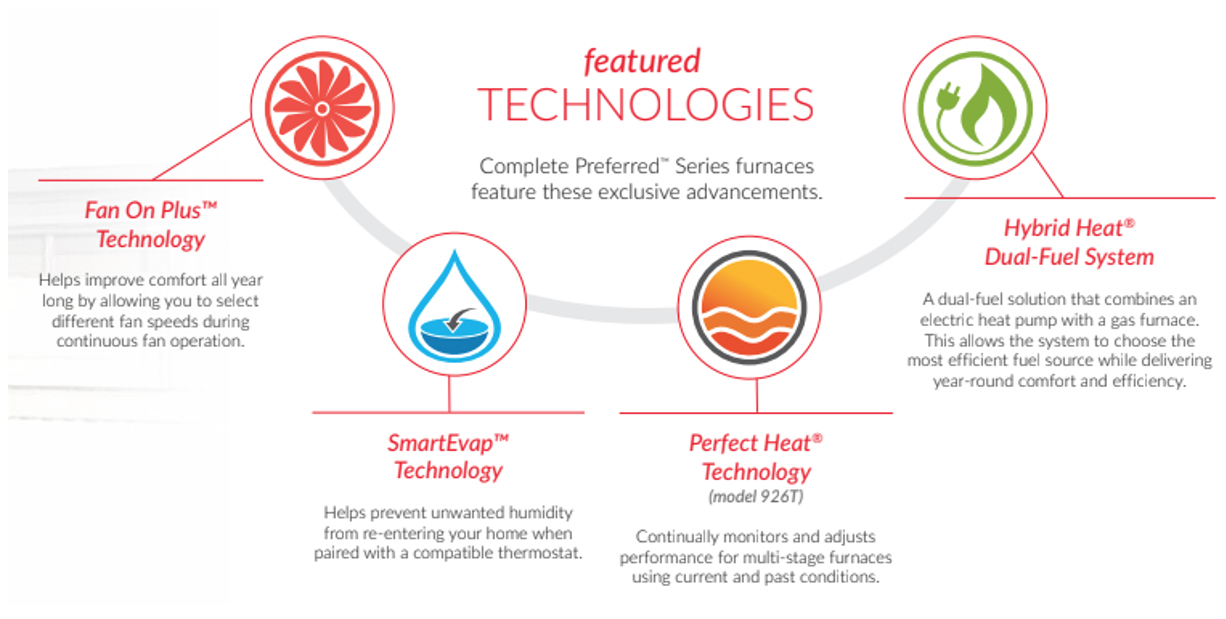 Fan On PlusTM technology improves comfort all year long by allowing you to select different fan speeds during continuous fan operation
SmartEvapTM technology prevents unwanted humidity from re-entering your home when paired with a compatible thermostat
Perfect HeatTM technology continually monitors and adjusts performance for multi-stage furnaces
Hybrid Heat Dual-Fuel SystemTM combines an electric heat pump with a gas furnace to allow the system to choose the most efficient fuel source while delivering year-round comfort.
Good
Bryant Legacy Series

95% efficient single stage
Model #915SB

When you choose a Bryant Legacy furnace, you choose:
Efficiency:

Keep costs low all season long with single-stage operation.

Humidity Control:

During cooling operation, the Legacy line of furnaces provides basic humidity removal to keep excess moisture out.

Reliable Performance:

Utilizing a fixed-speed blower, enjoy comfort year round with traditional, reliable performance from your furnace.
Better
Bryant Preferred Series

96% efficient two stage
Model #926TB

When you choose a Bryant Preferred furnace, you choose:
Bill Savings:

During those harsh winter months, you shouldn't worry about how much your energy bill will be, you should just enjoy the cozy warmth during a cold day. With up to 96.5% Annual Fuel Utilization Efficiency, you can stay cozy without burning a hole in your wallet.

Consistent Comfort:

The variable-speed blower motor provides quiet, dependable heating and improved humidity control; greater energy efficiency and reduced sound. The two-stage gas valve (on some models) provides the right amount of heat when you need it most.

Comfortable Warranty:

10-year parts and lifetime heat exchanger limited warranty when your furnace is registered. It's worth the few minutes to register!
Best
Bryant Evolution Series
97% efficient full modulation
Model #987MA

When you choose a Bryant Evolution furnace, you choose:
Higher Bill Savings:

The highest efficiency models make subtle adjustments as conditions change to deliver precise comfort. Say goodbye to cold spots and inconsistent heat during those frigid Saskatchewan winters.

Smart Humidity Management:

Perfect HumidityTM and Smart EvapTM technologies offer enhanced humidity removal and actually reduce the indoor humidity by reducing the amount of condensation reintroduced into the air after dehumidification cycles. Pretty cool.

The Most Comfort:

Advanced ConnexTM control uses Wi-Fi to maximize efficiency by communicating with components of a complete Evolution system. Additionally, the system communicates with the variable-speed blower to automatically adjust airflow, maintaining outstanding comfort.
Need HVAC Service?
Contact our team today
Our Products
Companies We Work With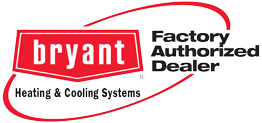 Bronco Services
Plumbing, Heating & Cooling